Interview of Shiitake (English version)
Date : Lundi 30 juillet 2012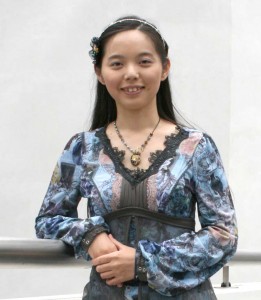 Shiitake is a Japanese artist who has been remarked by the French public through beautiful illustrations she has drawn for the publisher of children's books nobi nobi.
Her first book, Kaguya, la Princesse au clair de Lune marked by poetry that emerges from her drawings, and the second Yôsei, dans le secret des fées dwells in this world where harmony blends with poetry and magic.
 
During her visit to France to Japan Expo 2012, Shiitake had her own stand where she displayed some great art-books  in which we discovered another aspect of her work. We took the opportunity of her visit to France to learn more about her thanks to an interview that she was kind enough to grant us.
What are the works that have influenced you?
I have drawn since I was 6 years old, but I can not really say what has influenced my style because when I was little, I watched very few cartoons or mangas. The only one that really marked me was Sailor Moon. I loved it.
Did you take drawing lessons or have you had a special training in graphic arts ?
No, not particularly, I had some drawing lessons at school, but this was not an art school, it was only normal school program.
For my graduate studies, I did two years in a school of visual communication. It was not really focused on the drawing itself, but rather the advertising, layout design and the art of composing a page.
However, in parallel, I continued working drawing under the watchful eye of my mother who corrected me.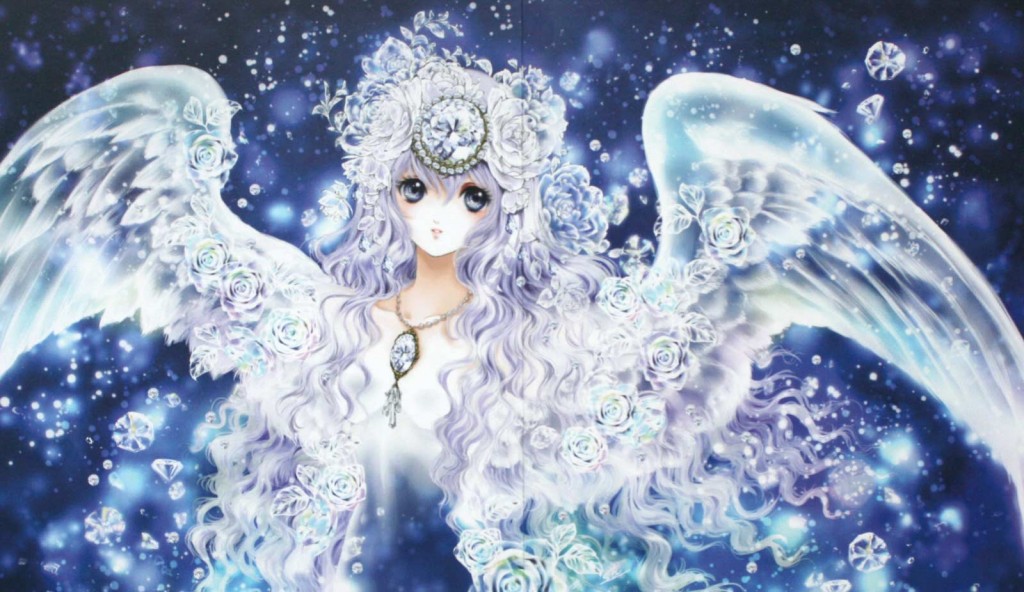 If your drawing was corrected by your mother does that mean that she had herself a good level. Does she have a work related to drawing?
Indeed, at the age of 16 my mother entered a amateur mangaka circle where she met my father, shortly after, they married and then they both become mangaka assistants. This work consist in helping  mangaka in making their boards (background, secondary characters, screentones, clean).
My mother don't make like me color illustrations, but through the experience she gained in her work, she has a very sharp eye and so was able to help me correct my drawings.
Often parents are not reassured when they see that their children want to enter a career related to art and drawing because it is a challenging environment. As your parents are both assistants mangaka did they response well when you decided to orient yourself towards a job related to graphic arts.
Beacause of her carrer, my mother perfectly knows that a job in graphic arts is very abrupt, therefore she preferred to orient me towards music. So I took piano lessons (synthesizer) for many years. I underwent a lot of exams, but in my 15 th year, I deserted the piano to focus only on graphic arts. I understood  that what really fascinated me
Seeing your drawings, it seems that you master both traditional color techniques (markers, paint brushes) and computer (graphics tablet).
At what age did you start with computers and what technique did you prefer to use.
I love both techniques. I started using Photoshop at the age of 18, but to be honest, the first year I used it, I did not fully exploit it because I did not understand the principle of layers (laughs).
Now, do you still use Photoshop or are also using other software?
I mainly use two software. One is Japanese, it is called Tools SAI, it is used for the coloring and can be rendered as if using traditional brushes. I still use Photoshop for color, but I use it mainly for composing images.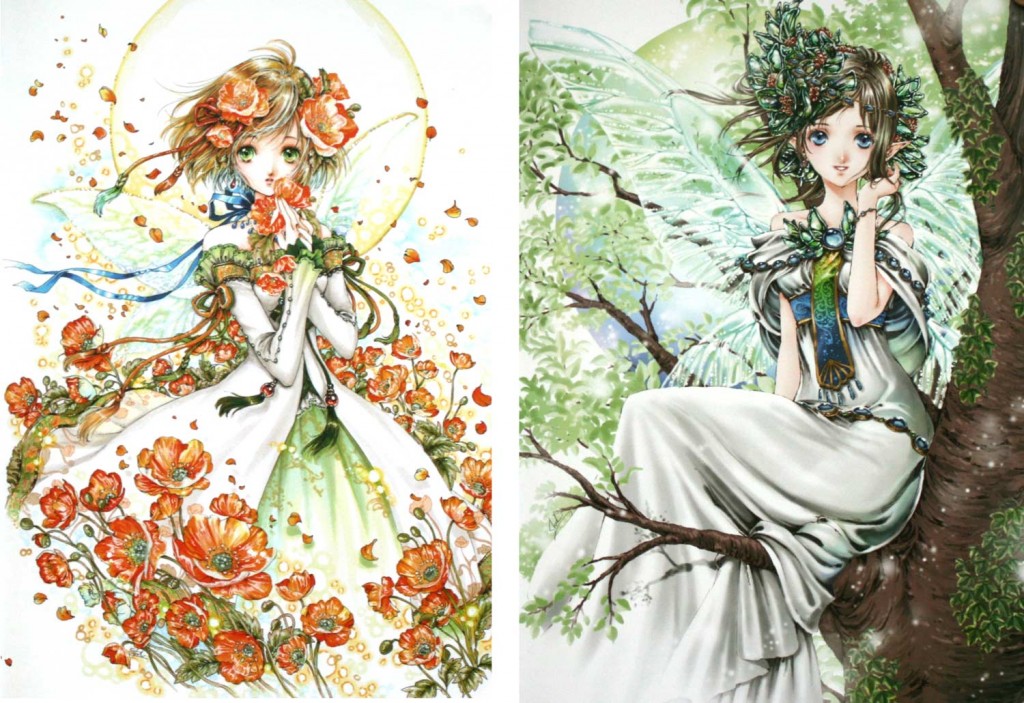 When we brows on your art book, it emerges from the characters something very European, both in clothing and very floral style that evokes the Art Deco period. Does European culture inspire you?
Since I was little, I never had any interest in Japanese culture and traditional kimonos. I loved watching rather European architecture and clothing
NB: Shiitake takes a pencil and draws  different styles of clothing to illustrate the differences between Japanese clothes (kimono) and European (gowns XVII and XVIII century).
You can see in these drawings that the kimono is rigid and hides the body shape. The dresses of European aristocratic women outline the shape of the waist, the chest and the hips. Personally I appreciate when the shoulders are uncovered without suspenders.
I like to wear more casual cloths, but in the village where I live there are many older persons who do not always perceive with a very good eye this type of clothing.
In France, do you feel freer to wear what you want?
It's not so simple, casual wear worn by the Japanese is very different from what is worn by the French.
(NB: Shiitake returns to pencil sketches to illustrate with some differences)
The French are happy to use low-necked and show their shoulders. The Japanese are somehow more modest.
They cover their shoulders with loose clothing or using a pancho. Compared to the French, they avoid showing their buttocks with something too tight. Although they often wear miniskirts, they remain somewhat more modest by hiding their legs with very long socks.
You have a great sense of observation with regards to clothing. When we look at the details and the design of the clothing in your art book, we wonder if you've ever wanted to enter fashion by designing clothing.
Creating clothing interested me, but I could not see myself studying fashion. There is something which stops me, I probably did not have enough confidence in me in this area.
It's too bad, I'm sure it should give something interesting, you should try one day. What is surprising is that apparently you have never been interested in traditional clothing such as kimonos. Despite of this, you made a book for the publisher nobi nobi who is very focused on traditional Japanese culture.
The first time nobi nobi contacted me, it was 4 years ago, I was so overloaded that it was impossible to achieve anything for them.
One year after this initial contact, I had a flash and I began to appreciate the charm of kimonos, so when I was contacted by Nobi Nobi last year for illustrations, I was opened minded for this.
Relation with them was good, they gave me free hand for the illustrations and I took full advantage of this freedom.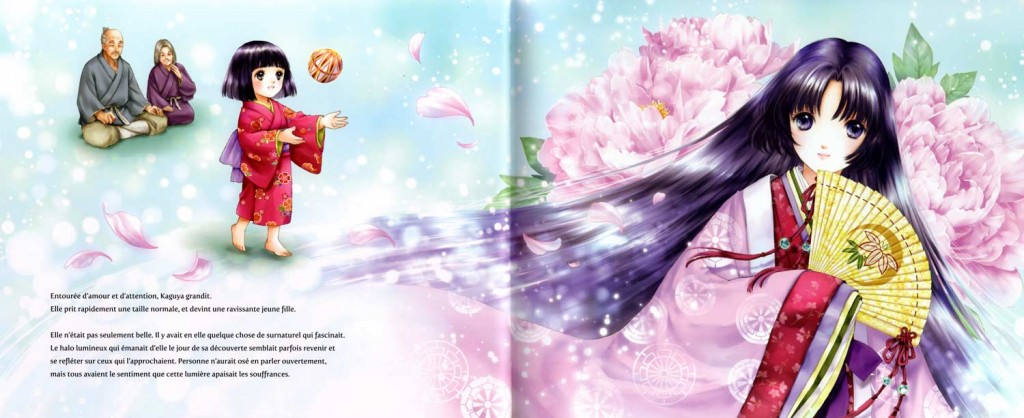 What are your hobbies?
I love playing RPG video games such as the serie of Tales of Destiny (Teiruzu obu) on Playstation 2 and 3.
Sometimes I like to sleep in my spare time to recover a little bit.
I also like spending time searching for beautiful jewelry made by young designers. They can be found on conventions which look a bit like Japan Expo. At these events, there are many young designers who are not always related to manga.
I also look around the convention, in the adjacent streets or railway stations, because creators often stay there to offer for sale their work.
Do you sometimes create your own jewelry?
At one time I did, but unfortunately I don't have any more time and energy to get involved in this type of activity because at 18 I started to create my own brand Gensodo and scince two years, I devote my time and energy to develop it.
Thank you very much for giving us a little of your time, we look forward to seeing your next creations.
Thank you :)
Interview made during Japan-Expo in France on July 7th, 2012
Home page of Shiitake: http://gensodo.web.fc2.com/
Translation: http://ely-ideal.com/
Galerie